Ikelite Canon 5D Mark III Underwater Housing
Part # 6871.03
Introducing a full-featured yet affordable underwater housing for the Canon 5D Mark III Digital SLR Camera. The housing includes TTL conversion circuitry that puts perfect exposure at your fingertips with the use of Ikelite strobes, therefore eliminating the necessity of purchasing an external TTL converter!
Ikelite 5D Mark III recommended lenses for underwater
Tokina 10-17mm fisheye, Canon 8-15mm fisheye or Sigma 15mm fisheye for the best wide-angle, coral reefscapes, mantas, whale sharks
Canon 16-35mm II or Canon 17-40mm for wide-angle, sharks, skittish marine life
Canon 100mm macro lens for fish, macro, supermacro
Ikelite 5D Mark III housing port recommendations
Choose your ports and port bodies in the "add a port" section above
The Zen 4-inch glass dome for Ikelite is the best choices for the Tokina 10-17mm fisheye lens, it is small and light, and you can get close to the subject; however you cannot do over/under split shots
The Ikelite 6-inch dome is a decent budget choice for a fisheye lens, if you want a small dome but can't afford the Zen 4-inch dome. However, you will have to remove the shade to avoid seeing it in the photos, which is not optimal
The Ikelite 8-inch dome port is a good choice for over/under shots with fisheye or wide-angle lenses, and an 8-inch or larger dome is required for non-fisheye wide-angle lenses like the Canon 16-35mm II or 17-40mm; this dome also required a "port body" that extends the dome out to its proper position
The Zen 8-inch glass dome or Zen-9 inch glass domes are more expensive, but they are the best choice for over/under split shots and optical quality. The larger 9-inch dome gives the best results for professional level over-under split shots.
Macro lenses use one of the Ikelite flat ports
Ikelite 5D Mark III Housing Features
The compact, clear polycarbonate case provides visibility of its o-ring seals and corrosion-free performance up to a depth of 200ft (60m).
Super-Eye magnifier comes standard and offers enhanced visibility of the camera's viewfinder while wearing a diving mask
Controls are provided for most camera functions and kept water-tight with Ikelite pioneered Quad-Ring seal glands--proven to be the most reliable method of sealing controls.
Port attachment is quick and easy with a simple locking system and clear view of the port o-ring seal.
A large zoom control knob can be comfortably reached without removing your hand from the handle.
Exposure can be adjusted directly through the back of the housing using two pushbuttons, and settings are clearly indicated even at night by a series of LED lights
A complete Ikelite system with lens ports will typically be less than half the price of comparable housings from other manufacturers!
Access to all important camera functions
Capable of electrical TTL strobe exposure
Comfortable rubber grips
Glass optical viewfinder enhanced for underwater
Visible o-ring seals
Corrosion-proof solid body
Ports available for most popular lenses
Lens zoom gears included with housing
200ft (60m) depth rating
Newer Version Housing from Ikelite for Canon 5D Mark III
Notes from Ikelite:
TTL compatibility: Canon EOS 5D Mark III / IV
Manual strobe compatibility: Canon EOS 5D Mark III / 5D Mark IV / 5DS (R)
TTL update available: Canon EOS 5D Mark III / 5DS (R); will provide manual strobe exposure only with 5D Mark IV after update
If using a camera with incompatible circuitry, Ikelite DS strobes will over-expose when used in TTL mode. To avoid over-exposure, we recommend either having your housing updated for use with the correct camera, or that you use your strobe(s) in manual power modes (non-TTL).
The above TTL updates are currently available at the cost of $150US plus applicable freight. The above compatibility limitations will still apply to updated circuitry, i.e. a housing updated for TTL with the 5D Mark IV will no longer provide TTL operation with 5DS (R) cameras. 
Sample Photo: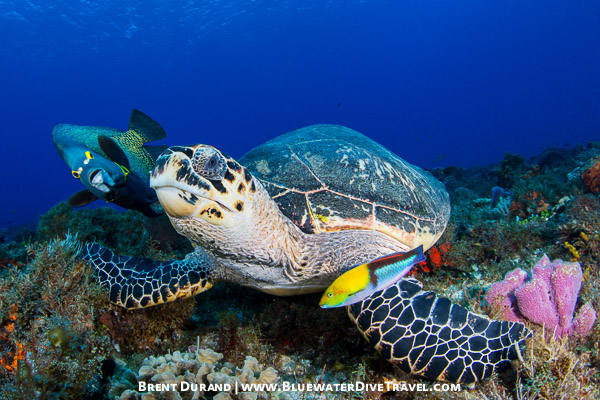 Shot with Ikelite Canon 5D Mark III housing in Cozumel, Mexico diving with Scuba Club Cozumel.
We dive with our products all the time. Please call the Bluewater Photo team at 310-633-5052 with any questions, or email us at sales@bluewaterphotostore.com .
Dimensions:
12.00 (in)
×
10.00 (in)
×
16.00 (in)
Free Worldwide Shipping:
No