New Sony RX100 VI Announced
By Adam Gibson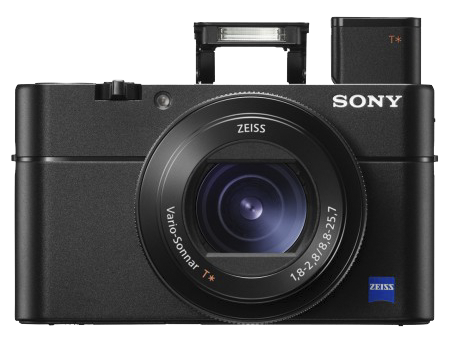 One of Sony's strongest components to their camera lineup is undoubtedly the RX100 series. The versatility of offering a compact camera (which can easily fit in your pocket for topside travel), but strong contender on various camera capabilities makes this a hard option to live without.  It's not uncommon to see even heavy-duty DSLR shooters trudging along with a RX100 in their back pocket. We are excited to announce that they have just recently confirmed the new RX100 VI to be released this summer. But more importantly... what differences are they offering from the RX100 V you wonder?
Added LCD Touchscreen
The RX100 VI will be boasting a fully capable touchscreen display - the first camera in it's series to offer the option. Although an exciting feature, and highly useful for any topside photography you may be doing, us here at Bluewater Photo are more concerned with camera capabilities underwater.  Next.
Auto-Focus Upgrade
Sony has done it again! They've boosted their already impressive .05 sec auto-focusing capability with the RX100 V, to now .03 sec auto-focus.... holy crap that's fast.
Minimum Aperture Change
There's been an adjustment to the aperture capabilities, unfortunately for the worst.  While the RX100 V offered a wide f1.8 - f2.8, the new RX100 VI is f2.8 - f4.5, slightly lowering it's aperture flexibility.  While not something that will effect most of our still-photographer shooters while underwater, this isn't great news for our video shooters out there.
4K HDR
While the RX100 V already offered 4K video, the new RX100 VI provides "4K HDR" which makes it immediately ready for HDR viewing and improved contrast/ sharper colors.
Lens Upgrade
I think most excitedly for this new camera, is the upgraded lens. Changing from a 24-70mm to a 24 - 200mm lens, it's a significant increase which broadens the cameras versatility from it's predecessors.  With this new zoom capability, it could be a really exciting feature for the 'average user' with wanting to zoom in and get creative macro shots. That being said, there is a potential downside to this huge telephoto capability.  In order to account for the lens being fully extended, the housings will need to have a more elongated port than their predecessors.  But when you're trying to shoot as wide as possible(24mm), you are then stuck with a long port that could possibly vignette your image. In particular, if you plan on expanding your photography to truly wide-angle and want to add a wet wide angle lens to the port, I fear this will cause a number of issues. This will be a interesting challenge for manufacturers.
We've tried to contact a number of top manufacturers to get their opinions on the matter and if they have any ideas on how they'll account for this, but so far no one has been able to provide a definitive plan.  It's all too 'new' and many have not even been able to hold the camera and test it themselves at this time. I suppose time will tell on how these housings will account for the RX100 VI's best feature, and if photographers will be limited to only standard/macro photography and forgo any wide-angle shooting, or if the dome ports will limit the actual amount of zoom you can do while underwater, or if they'll be able to think of a clever solution to this concern.
Comparison:
Quick comparisson of the features of its predecessor, RX100 V and the new RX100 VI.  
| | | |
| --- | --- | --- |
|   | Sony RX100  V | Sony  RX100 VI |
| Zoom Lens | 24-70mm equivalent lens | 24-200mm equivalent lens |
| Minimum Aperture  | F1.8 | F2.8 |
| Rear Screen | LCD Screen | Touchscreen |
| LCD Motion | Rotation: 180°, Tilt: 45° | Rotation: 180°, Tilt: 90° |
| Auto Focus Speed | 0.5s | 0.3s |
| Buffer Capacity | 150 frames | 233 frames |
| Customized Menu | none | My Menu Page |
| Battery Life | 220 shots | 240 shots |
Conclusion:
As of this moment, it's hard to say as to the impact that the RX100 VI will have for underwater photographers looking for their next setup.  While the new features and zoom lens is a no-brainer for those looking for such capabilities, the limitation that the camera may have while in a housing could be a major factor. We'll see in the coming months how feasible the camera will be for integrating with wet lenses for underwater photography.
Sample Photos:
Here are some sample photos from its predecessor, RX100 V, it will be interesting to see what the new RX100 VI can do for underwater photography. We are expecting great results from it.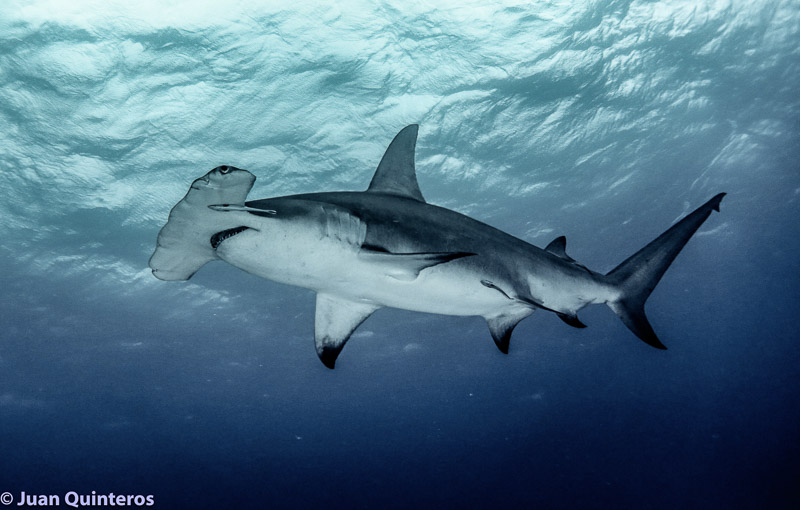 Hammerhead shark photo by Juan Quinteros, using RX100 V, UWL-04 wide angle wet lens, 2x Sea & Sea YS-D2J strobes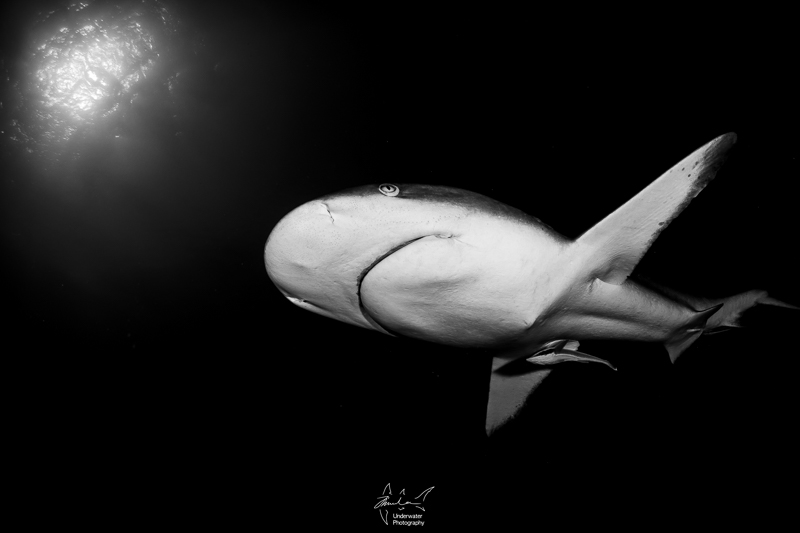 Shark photo by Jin Woo Lee, using RX100 V with 2x INON D-2000 strobes, INON fisheye lens with dome, Sola 800 Photo light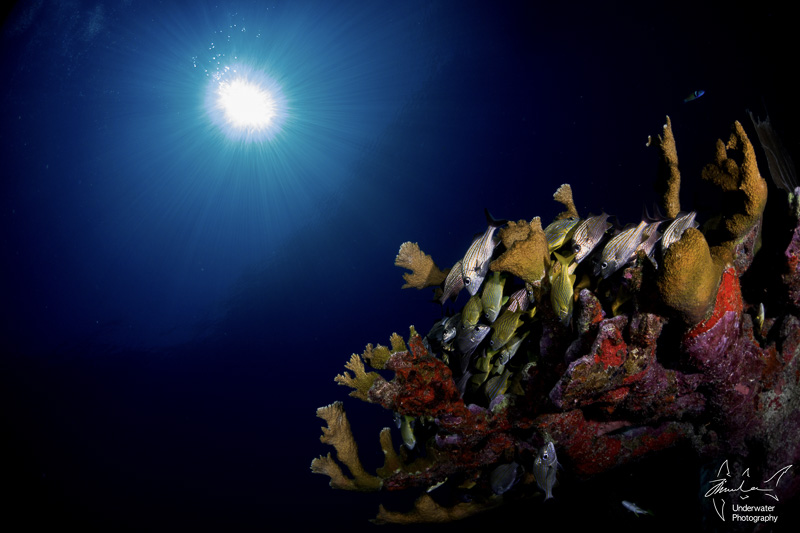 Reef photo by Jin Woo Lee, using RX100 V with Nauticam housing, 2x INON D-2000 strobes, INON fisheye lens with dome, Sola 800 photo light
Video Review:
Related Articles: