The Comprehensive Guide to the
Best Sony ZV-E1 Underwater Housings
The Sony ZV-E1 Mirrorless Digital Camera caters to the aspirant YouTuber by giving vlogs, interviews, and product presentations cinematic looks with this small camera with big specifications. A full-frame 12.1MP Back-Illuminated Exmor R CMOS Sensor is used by the ZV-E 1. Up to 8 times faster than the BIONZ X processor is the newly improved BIONZ XR processing engine, giving this little camera plenty punch for it's size.
The Sony ZV-E1 is one of the smallest full-frame camera bodies with an interchangeable lens mount on the market. Cinematic bokeh, autofocus assistance, 5-axis picture stabilization, USB streaming, 15+ stops of dynamic range, AI-based framing, various microphone options, and many other special extra features are just a few of what the Sony ZVE1 has to offer.
The below Sony ZV-E1 underwater housings are our recommended housings for taking your Sony camera underwater. Contact us at sales@bluewaterphotostore.com, for all your underwater photo and video needs! We can put together customized packages based on your requirements and offer free online training sessions to get you started.
Sony ZV-E1Underwater Housing Options
Nauticam Sony ZV-E1 Underwater Housing
*Excellent Ergonomics, User-friendly, Durable*
Ikelite Sony ZV-E1 200DLM/A Underwater Housing
*Light, Polycarbonate with Great Ergonomics, User-friendly, Durable*
The Ikelite Sony ZV-E1 underwater housing is made from durable polycarbonate material, making it lightweight, easy to transport and use and immune to any form of corrosion that may become an issue with aluminum housings. A secondary benefit to being made from polycarbonate rather than aluminum is that it's more affordable than some of the other underwater housings on this list.
For underwater videographers, the Sony ZV-E1 and 200DLM/A Underwater Housing make a potent pair. Its small size makes it ideal for any adventure, including swimming, surfing, and freediving.
With no crop, the ZV-E1's 12 megapixel full frame CMOS sensor can capture UHD 4K video at up to 60p. A specialized AI processing unit and 5-axis in-body picture stabilization offer semi-professional performance in a genuinely portable design.
The Ikelite to Canon TTL converter is one of the fastest and most accurate trigger systems out there, which is why many people turn to Ikelite housings.
About the Sony ZV-E1 Mirrorless Camera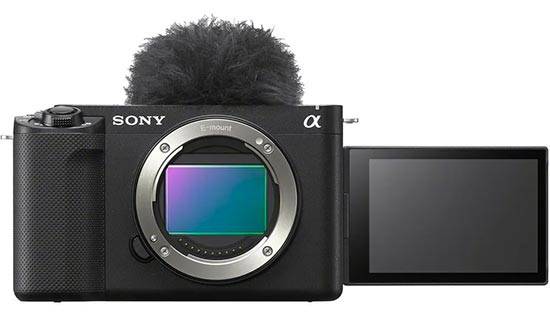 Crafted as the ultimate tool for content creators seeking to elevate their visual storytelling, the sleek Sony ZV-E1 Mirrorless Camera in striking black is a powerhouse designed for both photography and cinema. Engineered with the compact needs of modern creators in mind, this camera goes beyond conventional boundaries to impart cinematic excitement to your vlogs, interviews, and product demonstrations.
Distinguished by its ultra-compact design, the ZV-E1 surpasses even the EV-10 in size, boasting cinema-style internals reminiscent of the renowned a7S III. It houses a remarkable full-frame 12MP Exmor R CMOS sensor and is powered by the cutting-edge BIONZ XR image processor, combining forces to deliver breathtaking cinematic aesthetics within a remarkably portable frame.
Setting itself apart, the ZV-E1 features a full-frame E-mount, establishing its status as one of the most diminutive cameras equipped with an interchangeable lens mount. Revel in the advantages it brings, including a captivating cinematic bokeh, an expansive 15+ stops of dynamic range, 5-axis stabilization for smooth footage, and the convenience of AI-based auto-framing. Embrace superior audio quality with multiple microphone options, and seize the opportunity for USB streaming.
Embodying resilience, the ZV-E1 is housed in a dust and moisture-resistant casing, ensuring that it stands strong against the elements, empowering you to capture your creative visions wherever they may take you.
Quick Specs:
12MP full-frame CMOS sensor with no mechanical shutter
UHD 4K video at up to 60p without crop
Full HD (1080) footage at up to 120p
10-bit 4:2:2 capture (All-I or LongGOP)
4K/120p and 1080/240 will be added later (a paid upgrade in some regions)
5-axis image stabilization
UVC 4K/30p video stream when plugged in as USB device
Unlimited 4K/30p, 30 minutes 4K/60p (at 25°C)
Single UHS-II SD slot
Micro HDMI slot
Size: 121 x 72 x 52mm
Weight: 1.1 lbs
US MSRP: $2198
THE NEXT STEPS AFTER YOU PICK YOUR HOUSING: