These Canon EOS R underwater housings are our favorite housings for taking your Canon EOS R underwater. Read our Canon EOS R Underwater Review on the Underwater Photography Guide. The Canon EOS R is the first full frame mirrorless camera from Canon. Please contact us at sales@bluewaterphotostore.com, and we'll put together a customized system for your underwater photo and video needs!
CANON EOS R UNDERWATER HOUSING:
Sea & Sea Canon EOS R Underwater Housing
*Built to last, Compact Size, Well Engineered*
The Sea & Sea Canon EOS R Underwater Housing is a high quality housing which is built from machined aluminum. It is durable and can take a beating. It offers great ergonomics and can easily be controlled when wearing gloves. It is built with the option for their useful YS Converter, offering excellent TTL strobe control. These housings also offer full camera control and a wide selection of quality ports. The buttons and knobs are all well labeled and glow in the dark for easy-to-use camera controls during a night dive. This housing offers a unique window at the top, so your camera control panel is visible from the top, ensuring you save camera battery as opposed to using the lcd screen to view your camera settings and changes.
Nauticam Canon EOS R Underwater Housing
*Excellent Ergonomics, User-friendly, Durable*
The Nauticam Canon EOS R Underwater Housing is built from aircraft grade aluminum which makes it durable and light weight. Camera controls are very easy to access with buttons, levers, and knobs all within easy reach. It also comes with a vacuum valve pre-installed for ultimate peace of mind.
Ikelite Canon EOS R 200DL Underwater Housing
*Affordable, Sturdy, great TTL option*
The Ikelite Canon EOS R 200DL Underwater Housing is built from a high quality, corrosion free ABS-PC blend polycarbonate housing which makes it sturdy and impervious to corrosion. The housing offers full control of the camera with controls that are designed to be easy to use. This housing is great for anyone on a budget or looking to use some Ikelite-specific housing features like the highly accurate Ikelite to Canon TTL converter or a trim rail system which balances the buoyancy of large dome ports (great for video).
---
ABOUT THE CAMERA:
The Canon EOS R is Canon's flagship full frame mirrorless camera. After taking this camera underwater, it's pretty clear that it outperforms the specs sheet and people's expectations. We can comfortably say it's one of the most user-friendly mirrorless cameras for underwater photography. It's a great camera with excellent image quality, fast autofocus, and compatability with both RF and EF lenses (when using an EF-R adapter). What stands out specifically with the EOS R is its usability and autofocus tracking capability.  
Quick Specs:
30 MP Full Frame CMOS Sensor
Native ISO of 100
5655 Auto Focus Points
Canon's Dual Pixel Autofocus system
New Canon RF Mount
Fully articulated 3.2" TFT LCD screen
3.6 million dot electronic viewfinder
1/2000 flash sync speed
8 fps continuous shooting
4K video up to 30 p
Battery life rated at 370 shots per charge (CIPA)
Sample Underwater Photo: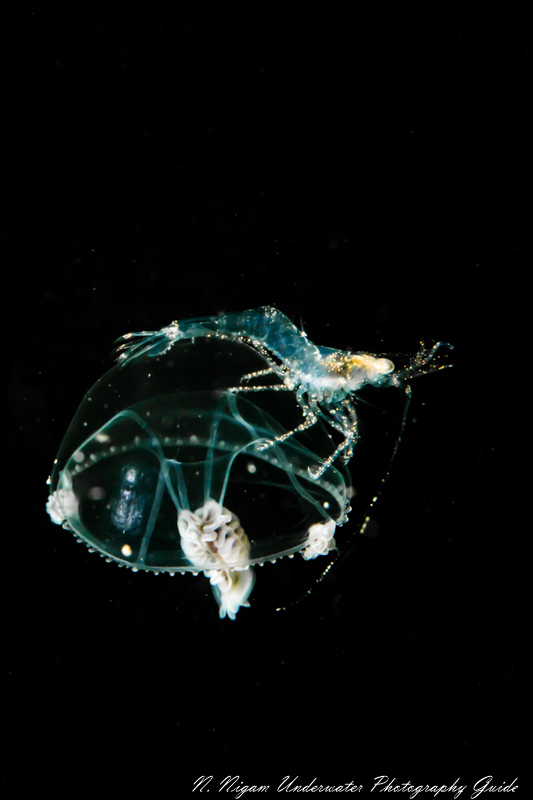 THE NEXT STEPS AFTER YOU PICK YOUR HOUSING: