Posted by Mark Strickland on October 26th, 2022
A Must Have Lens for Rectilinear Wide Angle Shooters
Rectilinear super-wide lenses, especially zooms like the popular 16-35mm focal length, offer great versatility and are perfect for many underwater subjects. But, unlike fisheye lenses, even the best of them have issues with corner sharpness when used behind a dome port. This tendency can be mitigated by using a large diameter dome and by shooting only at apertures of F/11 or smaller. But even with a perfectly matched large dome and appropriate camera settings, corner sharpness remains an issue.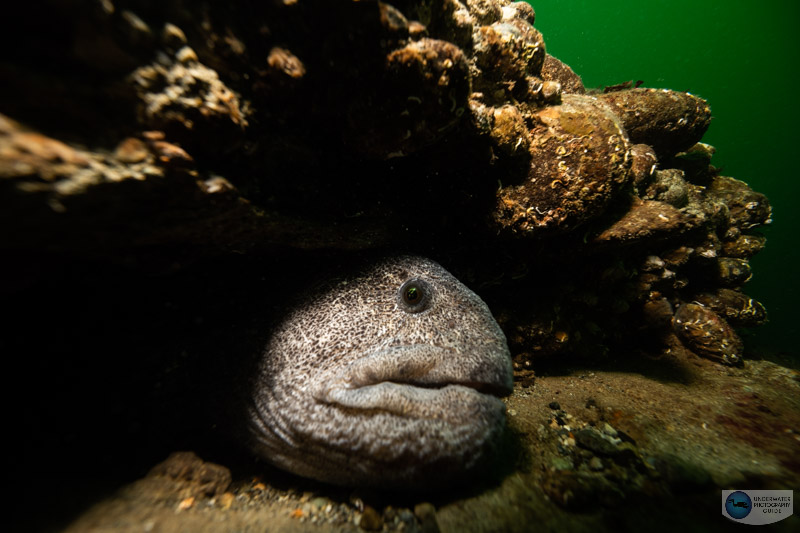 This rectilinear wide angle photo shows corner softness. It was taken with the Nikon Z 14-30mm lens @ 14mm, f/5.6
Fortunately, there is a magic bullet, at least for owners of lenses that have a 77mm or 82mm filter size. This optical game-changer is made by Sea & Sea, and is called an Internal Correction Lens, or I.C.L. Although it is made by Sea & Sea, it can be used behind ports from all housing manufacturers. It looks like a conventional filter, yet there is nothing conventional about it. Having been designed specifically to address the corner sharpness issue with rectilinear lenses behind dome ports, it has but one mission, and its performance speaks for itself. As illustrated in the comparison shots that accompanies this discussion, corner sharpness is noticeably improved on the shots taken with the ICL – roughly the equivalent of 2 full aperture stops!
This photo captured at f/11 shows sharp detail in the substrate in the corners of the image as well as the shark tail and remora on the side of the image. Nikon 16-35mm rectilinear wide lens with a Sea & Sea Internal Correction Lens
In practical shooting terms, this is a huge improvement, as it allows you to maintain the corner sharpness that would normally require f/11 while shooting at a relatively wide f/5.6. Or if you have lots of light or your camera thrives on high ISOs, go ahead and shoot at f/11 for even better corner sharpness! The only thing not to love I suppose is the price, which at $599 seems pretty steep for something that looks like a simple filter. But if you consider what it does for you, for far less than the cost (and size) of a large glass dome, it suddenly seems very reasonable. At least it does for me – I would not consider shooting my 16-35 without it!
---
---
Taken by professional underwater photographer Andy Sallmon who says, "Here's a great white shark image shot at F/7.1 with the Internal Correction lens and a Canon 16-35mm F/2.8 II. The shark's nose is at the edge of the frame where aberration is usually terrible with this lens at any f-stop wider than F/11. Even though I would never have tried this normally using this lens at F/7.1, the edge sharpness here on the shark's nose is maintained very well by the internal correction lens. So on this lens, F/7.1 = the same edge/corner sharpness that would have required F/11 without the internal correction lens.