Nauticam Sony A6500 Housing
DISCONTINUED
The Nauticam NA-A6500 Underwater Housing pairs perfectly with the Sony A6500 camera to offer a well balanced, ergonomic shooting experience. The high performance, 24MP camera features 4k record, 5 axis in body stabilization and more. The top of the line Nauticam housing gives you access to all camera features, is crafted from high quality aluminum and offers a range of accessories to create a perfect underwater rig for your photography style.
A6500 Review
Learn more about the camera features and why we love it for underwater photography in our full Sony A6500 Camera Review.
Nauticam NA-A6500 Features:
Like all Nauticam housings, ergonomics and ease of use is put at a premium for the A6500 housing. Controls are placed to be at your fingertips, the housing is made as light as possible without sacrificing quality and accessories are available to aid or improve your shooting experience. The A6500 features built in handles, made steady with attached handle brackets.

Patented Port Locking System
Unveiled on the very first Nauticam DSLR housing in 2009, this locking lever has become a signature of the Nauticam brand.  No twisting or threading action is required to mount a port, and even the largest dome locks securely in place with this lever.  Nauticam also offers locking port extension rings, meaning a dome will never twist.

Rotary Locking Latch
An oversized rotary latch seals the housing, and securely locks in place without risk of accidental opening.  No control functions need to be preset or aligned when installing the camera, it simply drops into the housing and is ready to use.

Ergonomic Rubberized Grips
Another legendary Nauticam feature, these rubberized grips have been used every Nauticam DSLR housing release as well as the NA-A6500 MIL Housing.  Their ergonomic shape and soft rubberized coating prevents hand fatigue, even on long dives.

HDMI Connectivity
To use an external monitor housing like the Nauticam NA-502H, add an accessory HDMI bulkhead to the M16 port on the front of the housing. (25028+25032+25046 are needed).

Accessory Battery Pack
A new accessory battery pack has been released along with NA-A6500!  This larger capacity battery provides 2.5x the power of a single Sony NP-F50 battery pack, and slides conveniently into the underwater housing below the camera mounting plate.

Optional Angled LCD
The camera mounting tray allows the rear LCD screen to be positioned at a 15 deg angle.  This small angle benefits low angle compositions where the camera is below the diver, and is also useful for snorkeling / surface imaging.

Stainless Steel Handle Brackets
Stiffening handle brakets are included with the housing, providing a solid "wobble free" attachment to the integrated tray and handle system. Multiple lanyard attachment points are included in the brackets.

AE-L/AF-L Thumb Lever
A rear thumb lever can be assigned various focus related tasks, such as autofocus on, or autofocus lock. This lever is easily reached while the finger is on the shutter release, and the combination of half press and focus lock functionality puts the user in complete control of the advanced a6500 autofocus system.

Accessory Mounts
The NA-A6500, in addition to the standard 1" ball mounts on the supple handles also features a cold shoe mount as well as an additional M10 threaded accessory mounting point for focus lights, monitors or additional lighting.
Recommended Lenses:
Recommended Ports:
Recommended Accessories:
Related Underwater Gear Categories:
Underwater Images: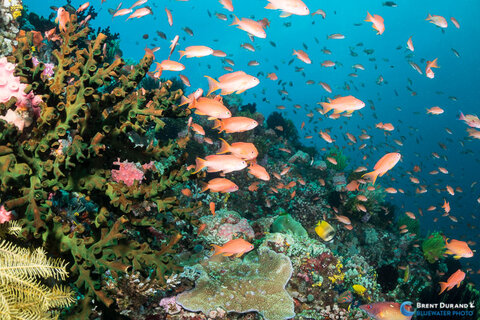 Sony a6500, Sony 16-50mm lens, Fantasea UWL-09F wide-angle conversion lens, dual Sea & Sea YS-D1 strobes. @23mm, ISO 320, f/13, 1/100. Photo: Brent Durand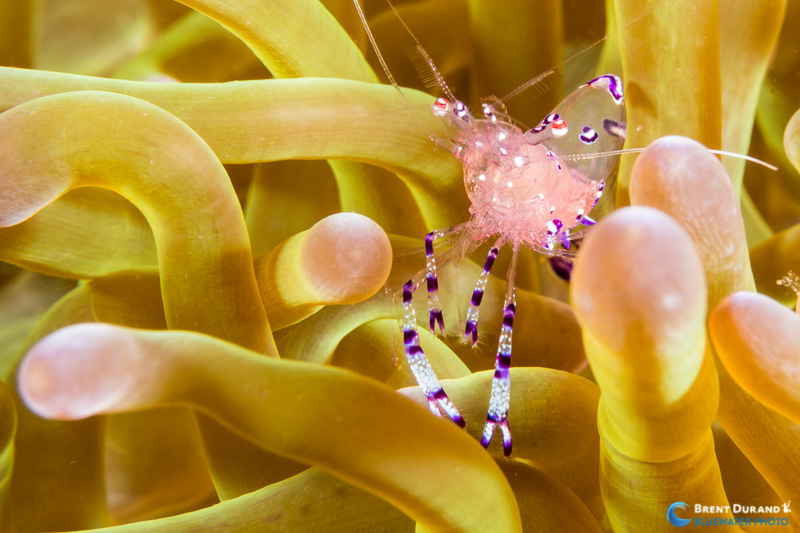 Anemone shrimp are commonly found with eggs. Sony a6500, Sony 16-50mm lens, Fantasea UCL-09LF diopter, dual Sea & Sea YS-D1 strobes. @41mm, ISO 100, f/29, 1/160. Photo: Brent Durand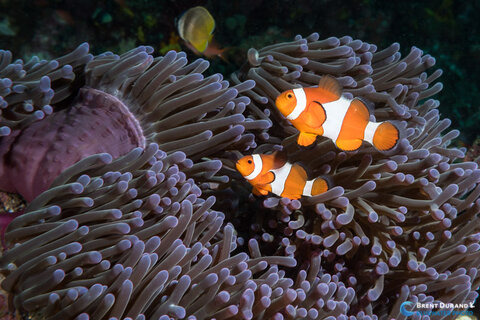 Two clownfish swim the same path through their host. Sony a6500, Sony 16-50mm lens, dual Sea & Sea YS-D1 strobes. @25mm, ISO 125, f/16, 1/160. Photo: Brent Durand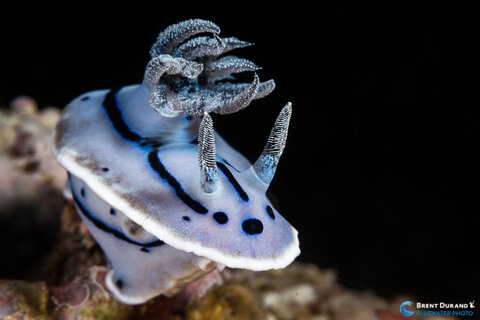 A nudibranch perches on a rock as current rips by. Sony a6500, Sony 16-50mm lens, Fantasea UCL-09LF diopter, dual Sea & Sea YS-D1 strobes. @45mm, ISO 100, f/20, 1/160. Photo: Brent Durand
---
Call us at 310-633-5052 or email us at sales@bluewaterphotostore.com with any questions. Our Underwater photography experts are ready to help you.
We offer lifetime support with all purchases.
Dimensions:
8.00 (in)
×
6.00 (in)
×
8.00 (in)
Free Worldwide Shipping:
No