Nauticam Olympus OM-D E-M5 Underwater Housing
DISCONTINUED
Part #: Nau-17804
For Olympus OM-D E-M5 camera
This is one of the best Nauticam housings. 
Quick Nauticam OM-D E-5 Highlights:
Very cool port lock. You don't have to twist the port to remove it
Leak detector included. Thank you Nauticam!
Smaller, more solid than the Olympus housing
All camera controls useable. Both control dials are easily reached by thumb or forefinger with no need to release grip on the housing while adjusting aperture and shutter speed. The two function buttons are just as easy to reach and can be programmed for a multitude of functions
All buttons labeled
Lens release button in front
Dual Sea & Sea / Inon fiber optic ports
Optional single sync cord bulkhead for firing strobes via electronic sync cord is available. This is nice because you can shoot much faster via strobes with an electronic sync cord
Mounting Option for installing 45 or 180 degree viewfinders if you want to use the OM-D electronic viewfinder
100m (330ft) depth rating, solid metal with ionic bond
Complete alan wrench set included
Size - 185mm x 152mm x 105mm
Weight: 1.1 kg (2.4 lbs.)
Nauticam OM-D E-M5 Underwater Lens Recommendations
For ultra wide-angle, close-focus wide-angle, mantas, whale sharks, coral reefs - the Panasonic 8mm fisheye
For wide-angle, sharks, sea lions - the Panasonic 7-14mm  or Olympus 9-19mm
For mid-range, the Olympus 14-42mm or Olympus 12-50mm. The 12-50mm is a little more versatile than the 14-42mm.
For macro, the Panasonic 45mm macro, or the Olympus 60mm macro. We greatly prefer the Olympus 60mm macro lens as an option
Call or email us for detailed lens recommendations - we use all these lenses underwater!
You should also check out Sony A6400 Housings or the Fantasea A6500 housing
You can easily mount a GoPro 7 on top of the housing
Recommended Accessories:
Nauticam NA-EM5 Housing Product Video: 
Where we love diving with this housing
We've had great times with this housing while experiencing the finest Raja Ampat diving, whale shark diving on the Rocio Del Mar liveaboard, diving in Alor, and scuba diving Grand Cayman among other places.
Olympus OM-D EM5 - a great camera
16 megapixel sensor, great lens selection
Ultra-fast focusing, 1/250th sync speed
Twin control dials, controls are very customizable
Body has extensive weather-proofing
Excellent high-ISO performance, up to ISO 25,000
Great image stabilization built into the camera
The NA-EM5 housing from Nauticam delivers the advanced functionality of the OM-D E-M5 in style and with the ergonomics that people have come to expect from Nauticam.
This is a very compact and lightweight housing, with all of the Olympus E-PL3 controls available from the ergonomic grip sculpted into the side of the housing. A choice of hand strap and left/right handle means the shooter can customize the housing to meet their specific needs.
The patented locking port release system used in other Nauticam mid-range housings has been incorporated in NA-EM5, allowing easy and secure port changes. Ports are available for the major lenses that are useful underwater, including the Olympus 14-42mm kit lens and the Olympus 9-18mm wide-angle zoom lens, the Pany 7-14mm wide-angle and the 8mm Panasonic fisheye lens.
If your family likes the ocean, science and chemistry, when they are not diving they can read articles like lead iodide, how to extract potassium from a banana, golden rain experiment, naming ionic compounds, and is gallium a metal.
Nauticam OM-D Housing Port Choices
Ports & zoom gears available for  for Olympus 14-42mm II, and Olympus 9-18mm, plus the Panasonic Lumix 14-42mm, the Panasonic Lumix 14mm/2.5, the Panasonic Lumix 8mm Fisheye, Panasonic Lumix 7-14mm, and the Leica 45mm macro lens
Port & zoom gear for the Olympus 12-50mm lens is being worked on, and should be ready in July or August
Zoom gear for the Panasonic 14-42mm PZ (power zoom) lens should be available soon
Locking rotary latch
Optional Rubberized Ergonomic Handles
Olympus OM-D E-M5 macro lens choices
The Panasonic Leica 45mm macro lens is a great, very sharp high end lens
The Olympus 60mm macro lens is on the micro-four thirds lens roadmap to be released in the fall of 2012. This lens look great!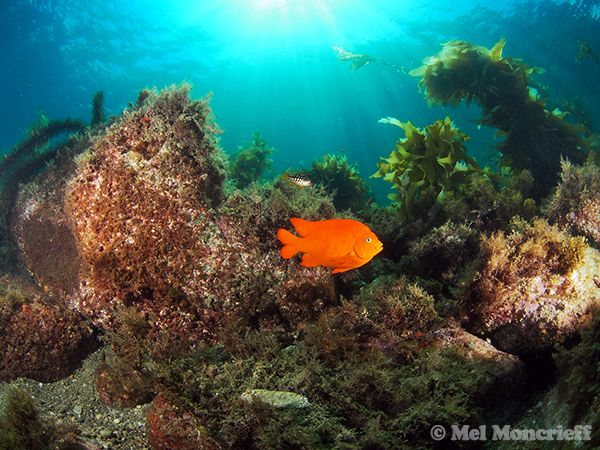 Garibaldi photo taken at Catalina Island with the Nauticam OM-D E-M5 housing, 8mm fisheye lens by Mel Moncrieff. Great color & dynamic range!
Christmas tree worm, OM-D with panasonic 45mm macro lens, photo by Jim Lyle
Queen Angelfish, photo by Jim Lyle
Whale shark silhouette, Bluewater Photo Sea of Cortez trip, 8mm fisheye lens
Oil rigs in Southern California, photo by Kelli Dickenson, 8mm fisheye lens. The rigs make underwater photo editing fun!

Olympus OM-D E-M5 underwater photo, taken with the 12-50mm lens in macro mode
Dimensions:
8.00 (in)
×
8.00 (in)
×
8.00 (in)
Free Worldwide Shipping:
No