Aquatica Sony A6500 Underwater Housing
This Product Has Been Discountinued
But we have plenty more housing for the Sony A6500!
The Aquatica A6500 Underwater Housing has been designed by Aquatica to retain the small, easy to use size of the A6500 camera which makes it easy to pack when going on dive trips. The Sony A6500 provides 24MP and shoots 4k, making it an ideal option for many photographers, and the new Aquatica A6500 Housing will pair perfectly with this camera, great for any level underwater photographer.
A6500 Review
Learn more about the camera features and why we love it for underwater photography in our full Sony A6500 Camera Review.
About the Aquatica A6500:
Aquatica has designed this housing with ergonomics in mind. They aimed to create a small housing that still provides full access to the camera and allowed for ease of use while shooting underwater.
Buttons and dials have been set to allow for comfortable use, either with the molded hand grips, or nylon hand strap. The button array on the rear of the camera is designed to you can easily operate it with just the right hand.
The housing is machined from a solid block of aluminum, then anodized and powder coated to provide a robust housing, with hard finish that stands up to the roughest ocean conditions. Control shafts and buttons are made of the finest grade stainless steel to ensure reliable performance.
Two accessory bulkheads are included on the housing in addition to strobe connection ports.
Housing Features:
Hard Anodized Aluminum Housing with Aquatica "Crinkle Powder Coating"
Robust adjustable Left & Right Handles with Tray
Nylon Hand Strap
Two Fiber Optic Ports, or Electronic Sync Cord Connectors
Extended Trigger Adapter
Standard Eyepiece - also compatible with Aquatica Aquaview Viewfinders
Built in Leak Sensor (optional Vacuum upgrade available using 1/2" bulkhead on housing)
Full port selection for variety of both mirrorless and Canon Lenses (w/ Metabones adapter)
16mm accessory bulkhead
Weight: 4.5lb (2.04kg)
Housing Dimensions: 8.5" x 6" x 4.125" (24.59cm x 15.24cm x 10.48cm)
Strobe Connections:
Choose the best option for your shooting needs. The Aquatica A6500 housing is available with three strobe connections options, fiber optic cable, Nikonos sync cable and Ikelite sync cable. This provides options for attaching any strobe type to your housing. Use the drop down menu above to select the right version housing for your needs.
External Viewfinders:
Aquatica has designed the A6500 to use their standard eyepiece, making the housing compatible with their high quality external viewfinders. Pick from the 180° or 45° viewfinder to gain a 1.2x magnifed view of the electronic viewfinder.
Optional Power Saddle:
Use the drop down menu above, or purchase at a later time to add this item to your housing.
The Aquatica Power Saddle incorporates a rechargeable battery pack that plugs into the cameras micro usb port. This connects to the cameras mounting plate allowing the user to have extended battery life underwater with their A6500.
Adjustable Hand Grips:
The new A6500 features Aquatica's large molded hand grips, with a new adjustable and removeable tray. This makes this housing very comfortable to use underwater, easy to disassemble for travel and perfect for all size hands, gloves, etc. In addition they are including an adjustable nylon hand strap, which can be used to keep your hands on the housing when not using a tray, such as when free diving or snorkeling.
Recommended Lenses:
Wide-Angle - for reefscapes, mantas, whale sharks, whales
Zeiss Touit 12mm for Sony E-Mount
Tokina 10-17mm with Metabones Adapter
Mid-Range
Macro
Sony 90mm macro lens for great macro, small fish, supermacro
Zeiss Touit 50mm Macro for Sony E-Mount
Related Underwater Gear Categories:
Underwater Images: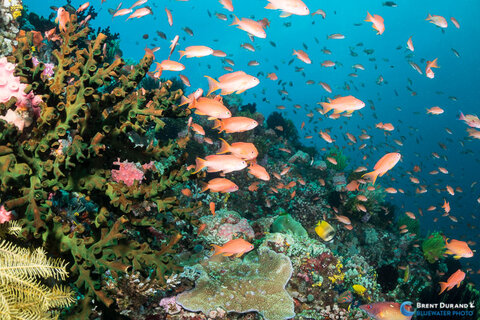 Sony a6500, Sony 16-50mm lens, Fantasea UWL-09F wide-angle conversion lens, dual Sea & Sea YS-D1 strobes. @23mm, ISO 320, f/13, 1/100. Photo: Brent Durand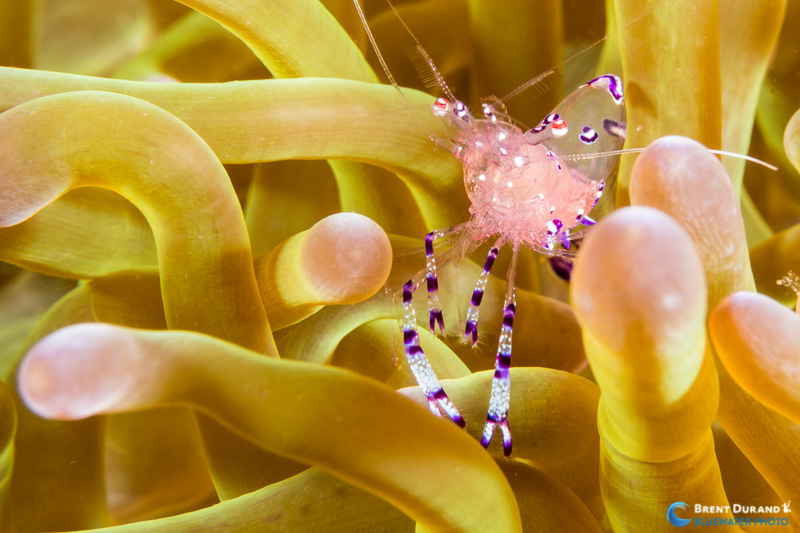 Anemone shrimp are commonly found with eggs. Sony a6500, Sony 16-50mm lens, Fantasea UCL-09LF diopter, dual Sea & Sea YS-D1 strobes. @41mm, ISO 100, f/29, 1/160. Photo: Brent Durand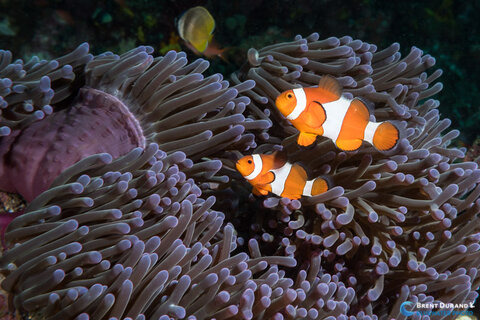 Two clownfish swim the same path through their host. Sony a6500, Sony 16-50mm lens, dual Sea & Sea YS-D1 strobes. @25mm, ISO 125, f/16, 1/160. Photo: Brent Durand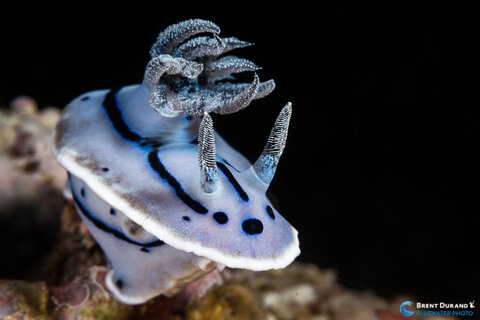 A nudibranch perches on a rock as current rips by. Sony a6500, Sony 16-50mm lens, Fantasea UCL-09LF diopter, dual Sea & Sea YS-D1 strobes. @45mm, ISO 100, f/20, 1/160. Photo: Brent Durand
---
Call us at 310-633-5052 or email us at sales@bluewaterphotostore.com with any questions. Our Underwater photography experts are ready to help you.
We offer lifetime support with all purchases.
Dimensions:
8.00 (in)
×
6.00 (in)
×
8.00 (in)
Free Worldwide Shipping:
No