Nauticam Canon 5D Mark III Underwater Housing Version II
DISCONTINUED
Nauticam Canon 5D Mark III underwater housing - see our recommended ports and lenses below. This housing is a refinement of the acclaimed design used in the Nauticam Canon 7D housing.  Nauticam took Canon SLR housing ergonomics to another level, featuring relocated command dials and piano keys.
The industry leading engineering of the existing Nauticam housings is obvious with the easy and secure locking latch system, unrivalled port lock lever, piano keys that relocate key controls for easy handle access, and the exceptional interchangeable viewfinders.
Nauticam 5D Mark III Housing Recommended Lenses
Canon 8-15mm fisheye for ultra-wide and circular fisheye lens photos
Tokina 10-17mm fisheye - for reefscapes, divers, manta rays, whale sharks, etc.
Canon 16-35mm F2.8 II - for skittish sharks, pool shots, marine life portaits
Canon 17-40mm F4 - another good WA options like the Canon 16-35mm
Canon 100mm USM macro - for fish, macro, supermacro
Nauticam 5D Mark III Recommended Ports 
Zen 100mm glass port for the Canon 8-15mm fisheye lens
Zen 100mm glass port for the Tokina 10-17mm fisheye lens
Nauticam 8-inch port for the Canon 16-35mm lens
Nauticam 8-inch port for the Canon 17-40mm lens
Macro port 94 for the Canon 100mm USM lens
Nauticam 5D Mark III Glass Dome Ports
Recommended Accessories
Version II Changes:
Includes Ball Mounts on Handles
Includes Vacuum Electronics
Overall Housing is lighter than original
100 meter or 150 meter depth rating
If you want to take this housing past 100 meters (330ft), check out the excellent Nauticam 5D Mark III deep-rated 150m underwater housing.
Imaging Prowess at Your Fingertips
Designed by photographers for those who demand the best, the Nauticam 5D Mark III housing puts the controls that matter where they can easily be used. Gripping the comfortable rubberized handles, it is obvious you are in command of a professional tool. While never releasing grip, the right forefinger activates Nauticam's patented two stage shutter release.  The gearing in this control allows the photographer to precisely feel the half and full press positions of the shutter release for exact focus control. 
Large diameter knurled wheels control the Main Dial and Quick Control Dials. These dials are simple to operate with a single finger, and their large size and tactile feel allows easier operation while wearing cold water gloves.  These key controls change f-stop and shutter speed, and are also an easy way to scroll through camera menus.
Nauticam 5d Mark III Underwater Photos:
Filefish from our Sea of Cortez trip, Nauticam 5D Mark III underwater housing
Using the Canon 100mm macro lens, Sea of Cortez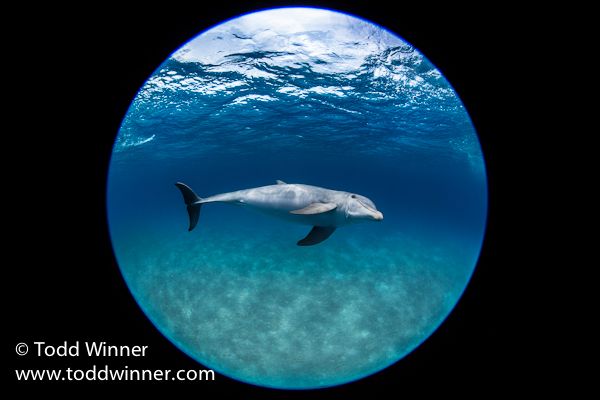 Using the 8-15mm fisheye lens, Bahamas
Using the Canon 16-35mm II lens, Tiger Shark, Bahamas
Dimensions:
12.00 (in)
×
10.00 (in)
×
16.00 (in)
Free Worldwide Shipping:
No