Nauticam Nikon D7200 and D7100 Underwater Housing
DISCONTINUED
Part #: Nau-17218
Product Overview:
The Nikon D7100 is the new flagship crop sensor camera from Nikon.   This will be a top choice among underwater photography enthusiast.   The Nikon D7100 sets the bar for crop sensor cameras and the Nauticam housing is the perfect compliment.    Nauticams attention to detail when designing their housing will definitely make this a top choice among d7100 users.
The newer Nikon D7200 brings two important upgrade for the underwater photographer. First is the upgraded auto focus system with 51 AF points with more sensativity. Secondly they've upped the camera's buffer which allows for more shots in a row, important when trying to catch those fast moving fish.
Nikon D7200 Features:
24.2MP CMOS sensor with no optical low-pass filter
Multi-CAM 3500DX II 51-point AF system, all sensitive to -3EV
2,016-pixel RGB metering sensor, used for 3D subject tracking in AF-C
ISO 100-25,600, with ISO 51,200 and 102,400 black and white modes
6 fps shooting (7 fps in 1.3x crop mode) with increased buffer depth
1/8000 sec maximum shutter speed
3.2", 1.2M dot RGBW LCD display
1080/60p video (1.3x crop only) with clean output over HDMI 
Flat Picture Control
Dual SD card slots
Wi-Fi with NFC
Magnesium alloy weather-sealed body
Nauticam D7200 housing recommended lenses & ports
Optional accessories available for the Nauticam D7200:
Monitor Housing for SmallHD DP4 Monitor
Full line of mounting accessories for lighting, including mount balls, strobe adapters, arms, clamps, and specialty items
Port Adapters for Aquatica, Ikelite, Inon, Nexus M5 & M6, Sea & Sea NX, Seacam, Subal Version 3 & 4, and Zillion
Nauticam D7200 housing features
| Feature | Advantage |
| --- | --- |
| Rugged housing body milled from solid aluminum | 100m depth rating and built to last |
| Patented port locking lever | Easy and safe port mounting, solidly locks port in place |
| Built in Vacuum Electronics | Able to accurately monitor housing seal (Bulkhead sold separately) |
| Knobby command dials | Can be operated even with thick gloves on |
| Patented housing locking latches | Secure but easy to use |
| Rubberized handle grips | Comfortable and placed for optimum access to controls |
| Lens release button | Easy changeout of lenses without removing camera from housing |
| Quick Release Plate Camera Tray | No need to preset controls, just drop in and it is ready to go |
| Fiber optic ports | Accurate flash exposure (TTL) with Inon/Sea&Sea strobes |
| 2 x M16 Bulkhead for optional accessories | HDMI Monitor, sync cables, remote control, etc. |
| Viewfinder, 0.66x | Enhanced 180º and 45º viewfinders optional |
| Laser cut stainless steel handle brackets | For extra stability when using heavy lighting |
| Light mounting balls | 2 handle mounted balls standard, mounting balls for housing optional |
| Tripod mounting points | Important for macro video shooters |
| Control labeling | Easy to find and understand control functions |
Nauticam NA-D7200 Controls (advantages/usage underwater):
Sensitive two stage shutter release (easy to gauge half press; gives fine control over the shutter release)
AE-L AF-L Lever (strategically placed for easy thumb focus or thumb focus lock)
Front Command Dial directly under shutter release (change aperture effortlessly)
Rear Command Dial at top of housing (change shutter speed without removing hand from grips)
Multi Controller Pad controls the multi-selector (instantly change focus points, even diagonally)
Manual Zoom/Focus Knob (zoom/focus the lens without a reach) 
ISO Paddle at left thumb (ISO has become a key control, especially for video)
Flash popup (popup flash and control over flash compensation)
Flash down (instant switching between flash and ambient)
Playback button lever at left thumb (makes reviewing images easy)
Release mode dial (switch to continuous for fast shooting)
Info Button (easily accessed with right thumb to view camera settings on the main LCD)
Mode dial (switch from P to A to M modes easily)
Trash, Menu, WB/?, Qual/+, Info Push Buttons (all available easily with left thumb)
Movie/Still mode lever (accurately preview the 16x9 aspect ratio for movies)
Live view (flip to live view easily with the right thumb)
Start/stop video on thumb paddle (start video without inducing camera shake)
AF-M Lever (switch to manual focus for non manual focus override lenses)
Exposure compensation on right thumb lever (change exposure compensation quickly)
Metering mode (easily change to spot for manual blue water metering)
On/off (no need to preset camera)
Patented Locking Port Release Lever & Locking Extension Rings
The acclaimed patented Nauticam Locking Port Release is incorporated into the NA-D7100 housing. Lens ports are inserted straight into the port mount, eliminating the twisting or threading actions that can extrude dry o-rings. Once seated, the large red port lock lever is engaged, securely locking the port in place. To remove a lens port, the silver unlock button is pressed, the port lever rotated to the outboard position, and the port is pulled straight out of the housing.
Nauticam also features the industry's only locking extension ring system as standard equipment, securely fixing large dome ports even when mounted with an extension ring.
The Nauticam NA-D7100 underwater housing is compatible with the same accessories as all Nauticam housings, allowing use of an extensive line of lenses, ports, port adapters, lens gears, and viewfinders.
D7100 Rubberized Ergonomic Handles
Nauticam uses a sophisticated over-mold process to produce extremely comfortable and secure rubberized ergonomic handgrips. Handles are available in two sizes to accommodate customers with different size hands, and spacers are available with the housing for cold-water divers.
Related Underwater Gear Categories:
Nauticam D7100 / D7200 lens selection for underwater photography
Contact Bluewater Photo owner Scott Gietler at scott@bluewaterphotostore.com for a personal consultation regarding the best lenses to use with this housing. Find out if the Tokina 10-17mm fisheye is right for you, whether the 60mm or 105mm macro lens will suit your needs more, and which wide-angle zooms work the best. Scott is a long-time Nikon shooter who has done a large number of lens tests both above and below the water.

Whale Shark, Sea of Cortez, Nikon D7200 + Tokina 10-17mm fisheye lens
 

Male Pikeblenny, NIkon D7200 + 105mm macro lens, Sea of Cortez

Kelp forest, taken with the Nikon D7100, Tokina 10-17mm fisheye lens by Scott Gietler.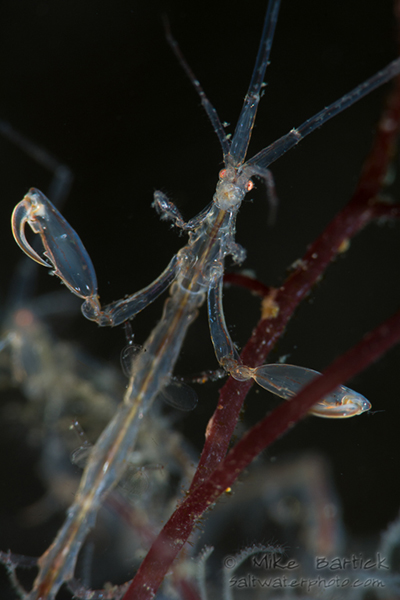 The Nikon D7100 can take incredible underwater macro photos
If you have any questions about this product please feel free to contact us at 310-633-5052 or email at sales@bluewaterphotostore.com
Dimensions:
12.00 (in)
×
12.00 (in)
×
12.00 (in)
Free Worldwide Shipping:
No