Olympus OM-D E-M5
Camera, Underwater Housing and Port Bundle
SOLD OUT! Check out the awesome Olympus OM-D E-M5 II Camera, Housing & Port Bundle for $1,299
The Olympus OM-D E-M5 Camera, Housing & Port Bundle is the perfect solution to get a great, professional quality camera and housing bundle at an incredible price. If you've been thinking about upgrading to a more robust camera, with dSLR like controls, fast and accurate focusing and excellent image stabilization, now is the time! The Olympus bundle offers amazing savings on the camera, housing and port for this great camera. We also have a great Nauticam OM-D E-M10 bundle for $2,499
Unsure if this is the camera for you? Read our comprehensive review on the Olympus OM-D E-M5 for all the details on this great camera.
Olympus E-M5 underwater housing bundle includes:
Olympus OM-D E-M5 camera + 14-42mm kit lens
Olympus PPO-EP01 Port for the 14-42mm lens (also works great with the 60mm Macro!)
14-42mm / 9-18mm zoom gear
This is everything you need to take the setup underwater and shoot!
All items are brand new!
This is a great deal, and an exceptional camera
Recommended Port Options:
Olympus OM-D E-M5 recommended lenses for underwater photography
Learn More
Check out our comprehensive review on the Olympus OM-D E-M5.
Get all the important information you need to set up your new OM-D E-M5 for use underwater.
Video on why the OM-D housing bundle is incredible
Video Review of just the E-M5 underwater housing
Sample Underwater Photos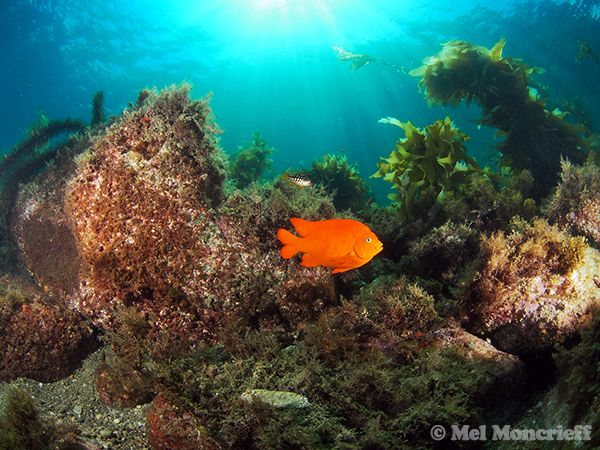 Garibaldi photo taken at Catalina Island with the OM-D E-M5, 8mm fisheye lens by Mel Moncrieff. Great color & dynamic range!
Oil rigs in Southern California, photo by Kelli Dickinson, 8mm fisheye lens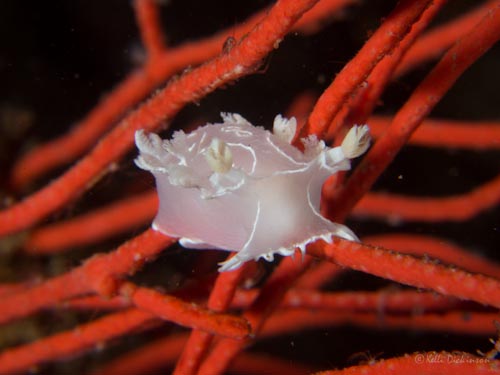 Tritonia festiva on Red Gorgonian, OM-D E-M5, 14-42mm w/ Dyron +7, ISO 200, F22, 1/250
Sample Underwater Video
OM-D E-M5 Camera Specs
16 MP, 4608 x 3456 max resolution
Micro-Four Thirds CMOS sensor (17.3 x 13mm)
ISO 200 - 25600
Electronic Viewfinder with 100% coverage
3" LCD Tiltable screen
Touchscreen capabilities
Micro Four-Thirds mount with a wide variety of lenses
Minimum Shutter speed 60 sec, max shutter speed 1/ 4000th
Accessory flash sync speed 1/ 250
Video recording at 1080i 60 (1920 x 1080 resolution) 
Extensive weather proofing
OM-D E-M5 Underwater Housing Specs
Polycarbonate housing, clear backplate allowing some view into the o-ring with a good front grip.
Shutter lever is precise and easy to get half-shutter focus.
All the buttons are tiered, making it easy to use underwater, even in gloves.
Zoom control is placed well and easy to use with two fingers.
One downside: the aperture and shutter speed dials are not easily reached, and require moving the hand off the housing and using two fingers to turn.
Housing was designed to be more ergonomic, and to be used with the UW Mode activated so the flash will fire without being popped up. Unfortunately this also takes up one of the customizable Fn Buttons.
The location of the video start button required me to remove my hand from my handle, making smooth video starts difficult.
The port system was completely redesigned from previous housings, allowing quick and easy port changes, with a loud secure click on the locking mechanism.
Includes a hot shoe mount and 2 fiber optic ports.
Includes a button to switch between the EVF and LCD screen underwater.
Depth Rated to 45m (~150ft)
---
Here are the instructions to set up the camera flash so that it will fire when in the "DOWN" or off position.
Olympus Assumes all users to be novices who don't plan to use any mode other than their built in "Underwater Shooting Modes" with the PT-EP08. Because of this they only tell you how to activate the UW mode in the housing manual on PG. 17, but they do not explain that it is required to set even if you don't plan to shoot in those modes. Once these steps are fired the flash will fire even when "off" or in the down position.
The PT-EP08 housing was designed to house the camera and flash with the flash flipped down in order to be slightly smaller in size. In order to use the flash you have to activate the "Underwater Mode" on the camera. This mode acts as an "Auto" mode designed for good settings underwater. It also allows the camera flash to fire when "closed"
Custom Menu -> B: Button/ Dial -> Button Function -> either Fn1 or Fn2 can be assigned this function. I recommend Fn2. -> Underwater Mode (fish icons).
Note: if you keep it in the UW Mode while shooting, you are limited in control of the camera. To exit out of the UW Mode simply hold down the Fn button for a couple seconds, change the mode dial to a different mode on the camera (remember to check all your settings before proceeding). As long as that mode is assigned to an Fn button the flash will fire when closed, so you can go back to Manual Mode and the flash will still fire in the down position.
For more information on overall settings please read this article.
Dimensions:
13.00 (in)
×
10.00 (in)
×
13.00 (in)
Free Worldwide Shipping:
No