Reefnet Fiber Optic Snoot
The Reefnet Fiber Optic Snoot prevents stray light from illuminating your subject or scene.  The arms are centered over the strobes flash tube(s) and can also be easily manipulated for accurate subject illumination. It only includes one arm. A second arm is an additional.
The arms are centered over the flash tube, and each arm has a 150 x. 0.75mm fiber optic with a polished end. Shoot with just the arm for a wider beam from the .5" opening, or use the accessory tip to have a more focused beam from the .25" opening.
The adapter comes with two holes to attach snoot arms, with one of them plugged, in case you wish to add a second arm. Additional Arms are $160. If you would like 2 arms just tell select a second arm in the drop down menu above.
Compatible Strobes:
Ikelite 125, 160, 161
Inon D2000, S2000, Z220, Z240
Sea & Sea YS-D1, YS-01(can only accept one arm), YS-250
Please use the drop down menu above to select your strobe type.
Related Underwater Gear Categories:
Reefnet Snoot Review:
Reefnet Snoot sample underwater photos: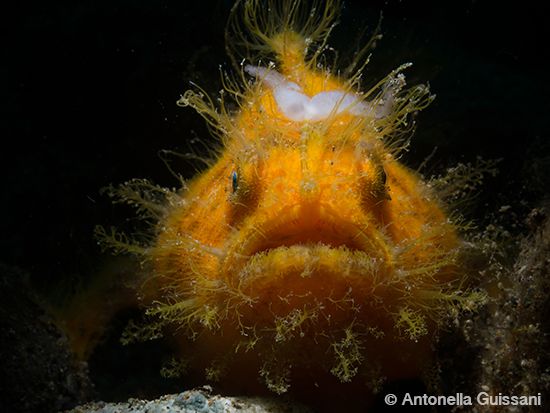 Scorpionfish backlit, taken in
Anilao
with the Nikon 60mm lens, fiber optic snoot by BWP owner Scott Gietler

Featherduster worm, sidelit, taken in
Anilao
by Scott Gietler with the reefnet fiber optic snoot and the Nikon 60mm lens
1 x 1-foot arm with .5" snoot opening
1 x adapter plate
1 x additional tip .25" for a more narrow beam (this tip fits over the end of the arm)
Dimensions:
7.00 (in)
×
8.00 (in)
×
8.00 (in)
Free Worldwide Shipping:
No
1 x 1-foot arm with .5" snoot opening
1 x adapter plate
1 x additional tip .25" for a more narrow beam (this tip fits over the end of the arm)