With Sony dominating the underwater camera market, it's important to take a look at the macro lens options available to Sony users. We have tested both the Sony 90mm f/2.8 macro lens and the Sony 50mm f/2.8 macro in extensive underwater tests. The Sony 90mm f/2.8 macro lens is the best native macro lens option for Sony APS-C and full frame camera users. It is the "go to" choice for Sony macro shooters with its excellent working distance, built in OSS stabilization and 1:1 true macro reproduction. It's a good option for producing good bokeh with nice color rendition. However a few drawbacks include focusing speed and a limited minimum aperture.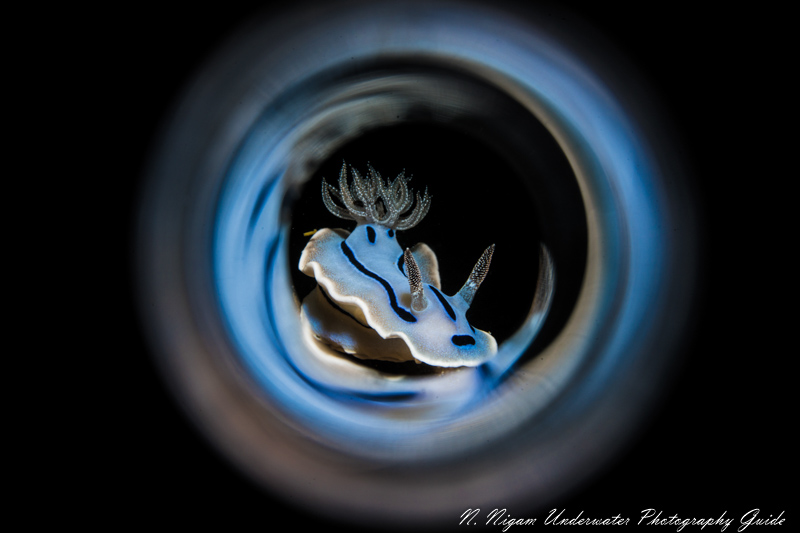 Nudibranch photographed with the Sony 90mm macro lens, Sony A7R IV, Saga Magic Tube, Nauticam A7R IV housing, and Sea & Sea YS-D2 J strobe. 1/125, f/20, ISO 160
Sony 90mm Macro Lens Specifications
1:1 magnification
Great image stabilization (OSS)
Fastest aperture is F2.8
Weight - 1.33lb (602 grams)
Length - 5.14 inches (131mm)
Optics - 15 elements in 11 groups
Includes a focus limiter switch
Angle of View : 27° (35mm) 17° (APS-C)
Overall Image Quality
As Sony's top macro lens, the Sony 90mm f/2.8 macro is capable of producing tantalizing photographs of tiny critters with crisp details and beautiful colors. You can expect professional quality mostly in line with the Canon 100mm macro and the Nikon 105mm macro. However, we did find that in comparison with Canon and Nikon macro lenses, the Sony 90mm needs optimal conditions to be able to perform on par with those lenses. It is less capable of producing photographs with a deep depth of field which makes sharp super macro photographs a little more difficult to attain. If you are a super macro photographer, you can benefit from Sony's autofocus tracking systems, but be wary of the Sony 90mm's depth of field. That being said, the overall quality of images are good with minimal to none chromatic aberration, flare, and ghosting observed.
Amazing jellyfish details photographed with the Sony 90mm macro lens, Sony A7R IV, Nauticam A7R IV housing, and Sea & Sea YS-D2 J strobe. 1/250, f/22, ISO 400
Built In Optical Image Stabilization Performance
Overall, the Sony 90mm macro's built in OSS stabilization is useful for photographing subjects in environments with a lot of motion. If you're diving with surge or current, you'll be thankful to have the feature. It's also great for shooting super macro photography as any movement will be amplified at those magnifictions. That being said, I find that Nikon's VR system and Canon's stabilization system are a little more effective at reducing motion blur in images. 
Bokeh, Sharpness, and Diffraction
The Sony 90mm is capable of excellent bokeh (the blurred background behind your subject). This is because the widest aperture is f/2.8. The bokeh is nice and buttery, but in some places I find that it almost appears to smudge. This can especially happen in the foreground of the image. Overall, however, the lens is exceptionally sharp. It pairs amazingly well with the Sony A7R IV, which boasts the highest resolution of any full frame camera at 61 MP. We were able to capture images with the Sony A7R IV and 90mm macro that seemed to embellish almost microscopic detail that could be cropped to any heart's desire.
Diffraction at small apertures is almost non existant. However, this brings us to one of the most significant downsides of the lens - the smallest aperture is f/22. While this is more than enough depth of field for many applications, it sometimes just isn't enough for supermacro photographers. If you're an avid supermacro photographer, it might be better to look at a Nikon or Sony system. However, other macro photographers likely will not feel limited by the depth of field. 
An example of nice bokeh and a snoot with the Sony 90mm macro lens. f/3.2, 1/200, ISO 100
Autofocus Speed
The Sony 90mm macro is admittedly a relatively slow focusing lens. It does take some time to hunt for subjects which can be frustrating. That being said, it really depends what camera is sitting behind it. Combined with an ultra-fast focusing camera like the Sony A7R IV, we actually find the system to be quicker at focusing and AF tracking than the Nikon Z7 and Nikon 105mm lens. But if the Sony 90mm is combined with a slower APS-C camera like the Sony a6100, it can slow down significantly in autofocus speed. So if you're an avid macro shooter, we recommend checking out Nikon APS-C cameras with Nikon macro lenses or Sony full frame cameras with Sony macro lenses.
Best Subjects
The Sony 90mm macro has a pretty nice working distance. This makes it great for photographing small, skittish subjects that are normally spooked by a nosy photographer. The Sony 90mm macro is compatible with the Saga magic tube so it can be used for artisitic shots of patterns. The lens can be used for subjects orange size or larger, but we don't recommend it as much. It performs best with subjects the size of a marble to a golf ball.
Nice abstract patterns photographed with the Sony 90mm macro lens
Sony 90mm Macro vs Sony 50mm Macro 
The Sony 90mm f/2.8 macro is a much better lens than the Sony 50mm macro f/2.8. Hands down. If you can afford it, get the Sony 90mm. The 90mm has much quicker autofocus, better image quality, better stabilization, and a better build.
Conclusion
For any Sony user, the Sony 90mm macro lens is the best macro option for underwater photography. The image quality is professional and on par with competitors in the field. The lens is built for a specific type of macro photographer - one who wants nice bokeh, a large working distance, and shots that really isolate the subject. However, considerations about autofocus and depth of field could have brand agnostics searching elsewhere. That being said, when combined with a high end Sony camera like the Sony A7R IV, there are very few macro systems out there that could outperform it. 
Interested in learning more about macro lenses? Check out this list of the best macro lenses for underwater photography.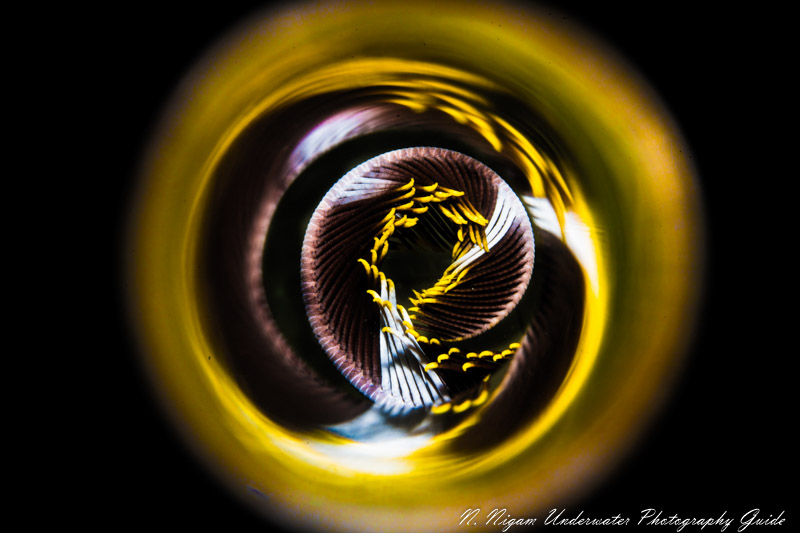 ---

Purchase the Sony 90mm Macro Lens on sale now at Bluewater Photo!
 Availability: Available Now!
U.S. MSRP: $999.99
---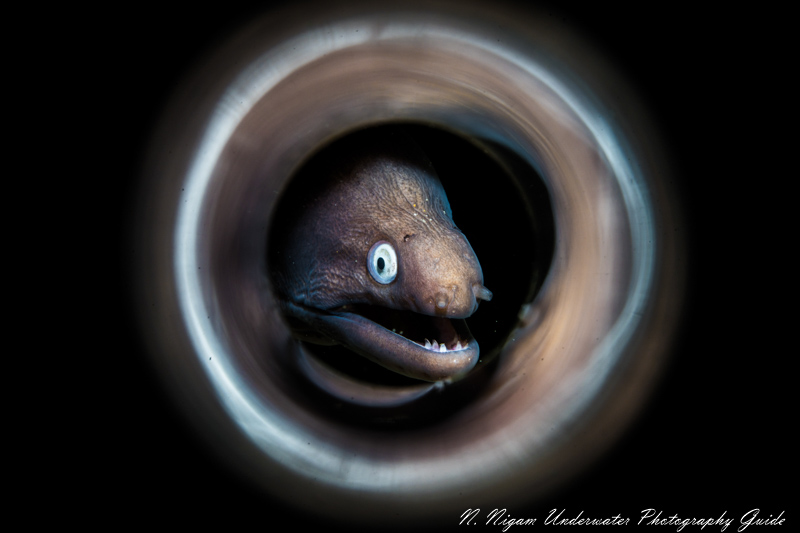 Learn more here:
https://www.bluewaterphotostore.com/
Contact our sales department:
Phone: 310-633-5052
Email: sales@bluewaterphotostore.com
---