The Sony a6600 is the new flagship model in Sony's famous APS-C sensor mirrorless line of camera. Its announcement followed an already amazing year for Sony which featured the release of the Sony a6400, Sony a7R IV, Sony RX100 VII, and the Sony a6100. While the camera isn't a massive upgrade from other cameras already available in the a6000 line, the additional features available in the camera are sure to be welcomed by underwater photographers. If you're already invested in a Sony a6300, a6400, or a6500, it may not be worth to upgrade for the price point. However, if you are thinking about purchasing an APS-C mirrorless camera, then the a6600 should be one of your top choices.
Sony has a reputation for outdoing other companies by introducing new technologies and anchoring them into every subsequent model – whereas Canon or Nikon might drop features in their mid or low range cameras. More than anything else, this camera is a direct upgrade of the Sony a6500, and many features in the a6600 can also be found in Sony's higher end full-frame mirrorless cameras like the Sony a9 and Sony a7R IV.
U.S. MSRP Sony a6600: $1,400
---
Jump to Section:
Sony a6600 Specs | Sony a6600 vs Sony a6500 | Key Features
a6600 for Underwater Photo and Video | Best Lenses | Underwater Housings
---
Sony a6600 Camera Specifications
• 24.2 megapixel APS-C CMOS Sensor
• 0.02 second autofocus acquisition – contrast-phase detect hybrid AF system
• 425 phase detection AF points and 425 contrast detect AF points
• Real-time autofocus tracking, including Real-time AF
• Animal Eye AF
• Native ISO range of 100-32000
• 1/160 sec sync speed with flash
• 810 shot battery life with the new NP-FZ100 battery
• 1.0 cm electronic viewfinder (limited underwater application)
• 4K @30fps video, 1080p @ 60fps
• HDR picture profiles for video
• 5 axis in-body image-stabilization
• Supports E-Mount lenses
• 2.75" X 4.75" X 2.75"
• Weight: 503 grams
Key Upgrades from the Sony a6500
• Bigger battery grip for a larger NP-FZ100 battery
• Better battery life – 810 shots per charge vs 350 shots on the a6500
• Tilting LCD screen that can tilt 180 degrees up – good for vloggers
• 425 contrast detect AF points – up from 169 on the a6500
• Improved AF tracking – animal eye AF!
• ISO range extended – no 100-32000
• Unlimited video recording time
• HDR picture profiles for video – HLG, HLG1, HLG2, HLG3
• Headphone jack
• No more built-in flash – this will be a drawback for those using sync cords as you will now need to use a flash trigger to trigger fiber optic cables
Sony a6600 Vs Sony a6500
The difference between the Sony a6600 and the a6500 isn't huge. In fact, if budgets are a constraint, it might be better to go for the a6500. But the a6600 does offer a few benefits to underwater photographers that the a6500 doesn't have. The most obvious benefit is the a6600's compatibility with the NP-FZ100 battery which was previously only used with Sony's full frame mirrorless systems. This battery more than doubles the a6600's battery life which is a huge deal for underwater photography – no more trying to replace batteries on rocky boats, at least not until after a few dives.
Like the Sony a6400, the Sony a6600 was updated with Sony's top of the line autofocus system. In addition to a large increase in the number of contrast detect AF points, the a6600 features updated AF tracking, including animal eye AF.
When it comes to video, the a6600 has additional HDR profiles. We are looking forward to seeing how these profiles perform underwater.
It's also important to note what is missing – a pop up flash. Now that the a6600 has no pop up flash, underwater photographers are going to need to either use sync cords or flash triggers to trigger their strobes. It's a little less ideal when it comes to underwater trigger options.
Sony a6600 Key Features
Body and Build
The Sony a6600 is built very similar to other cameras in the a6000 line. That being said, it does feature a deeper body grip to accommodate for the new battery. This could make underwater housings a little deeper, which is less ideal. Despite this the body is solid, compact, and weather-sealed for moisture and dust, adding an extra layer of protection underwater. The menu system is going to be a little clunky as a Sony menu, but not something that takes too much learning to get used to.
Image Quality
As with other cameras in the a6000 line, the image quality on this camera is excellent. An aps-c sensor is going to yield more detail than popular and smaller four-thirds sensor mirrorless cameras. It's a great alternative if you don't want to invest in full frame, but perhaps this camera is getting a little to close to the price of the Sony a7III.
Because the ISO range was expanded from the A6500, we are hoping low light performance and dynamic range will be improved from an already great system. But only our underwater tests will be able to confirm this.
Auto Focus and Autofocus Tracking
The Sony a6600's autofocus is one of the best topside AF systems in the world, but Sony cameras often perform differently underwater. One of the most notable improvements from the Sony a6500 is the improved AF tracking including the exciting new animal eye AF. One of the often followed "rules" of underwater photography is to have your subject's eyes in focus. Theoretically, AF tracking should make keeping the eyes in focus and easy endeavor – even with moving subjects. When we tried this on the a6400 we had successful results, but the camera didn't always identify an eye. That being said, we were able to save some shots by using the function – especially with macro shots.
Battery Life
Battery life is where the Sony a6600 shines. A battery life of 810 shots is excellent and almost on-par with DSLR cameras. You can certainly go through a three or four dive day and not have to replace the battery. This is huge for anyone who doesn't have an easy way to work on their camera while they're diving.
5 Axis In-Body Image-Stabilization
The Sony a6400 was a big improvement over the Sony a6300 and a6500. However, the a6600 outshines the a6400 in one field in particular – like the a6500, the a6600 has 5 axis In-Body Image-Stabilization (IBIS). This is going to be an awesome feature for divers who have to navigate 3D environments – especially underwater videographers. In fact, if you are a video shooter, it might be a good idea to choose the Sony a6500 over the a6400 just for this feature. It will also help keep your images stable and crisp in high energy shooting situations like when you're burst shooting pelagic creatures.
Sony a6600 for Underwater Photography and Underwater Video
The Sony a6600 is the top-of-the-line a6000 series camera for underwater photography – and Sony's declared flagship camera at that. A combination of an APS-C sensor, 5 axis in-body image-stabilization, 4K video (no crop), AF tracking, and battery life makes it the ideal mid-range camera for underwater photography. However, the price can certainly be a drawback as it approaches the price of many excellent full-frame systems like the Nikon Z6 and Sony a7R III.
The image quality is going to be similar to other cameras in the a6000 line due to the similar sensor. However the AF tracking on the a6600 is significantly better than the a6500. That being said, it might not be work the money for an upgrade. The biggest benefit of purchasing the Sony a6600 for underwater photography is going to be the longer battery life.
So who should consider this camera at the price point it's offered at? Well, given that there are some sizeable video upgrades from the a6500, video-oriented shooters are going to benefit the most. The a6600 combines better autofocus tracking with 5 axis IBIS and longer record times. The new HDR features might be fun to play around with but only time will tell.
The video quality on this camera is particularly good because the 4K video is downsampled from 6K – so you get even more detail at 4K.
Sony a6600 Best Lenses
Macro
Standard / Mid-Range
Wide-Angle
Fisheye
Sony a6600 Underwater Housings
A wide range of housing options for the a6400 will be available from most major underwater housing manufacturers. We anticipate housings from Ikelite, Fantasea, Nauticam, and more!
Sony a6500 Sample Underwater Images
The Sony a6500 camera is the closest to the Sony a6600. In fact, the image quality on the Sony a6600 should be about the same. Until underwater housings come out for the Sony a6600, check out these sample image from the a6500.
Pipefish in Fiji. Sony A6500, Sony SEL50M28 50mm Macro, F10, 1/160, and ISO 250, 1x YS-D2J Strobe
Humpback Whale by Mike Chiado. Sony A6500 with Nauticam Wet Wide Angle Lens
Seahorse Photo. Sony A6500, Leica 12-60mm lens, AOI UCL-09 wet macro lens.
Peacock Mantis Shrimp in Anilao. Sony A6500, Sony SEL50M28 50mm Macro, F9, 1/160, and ISO 500, Kraken 3800 Video Light.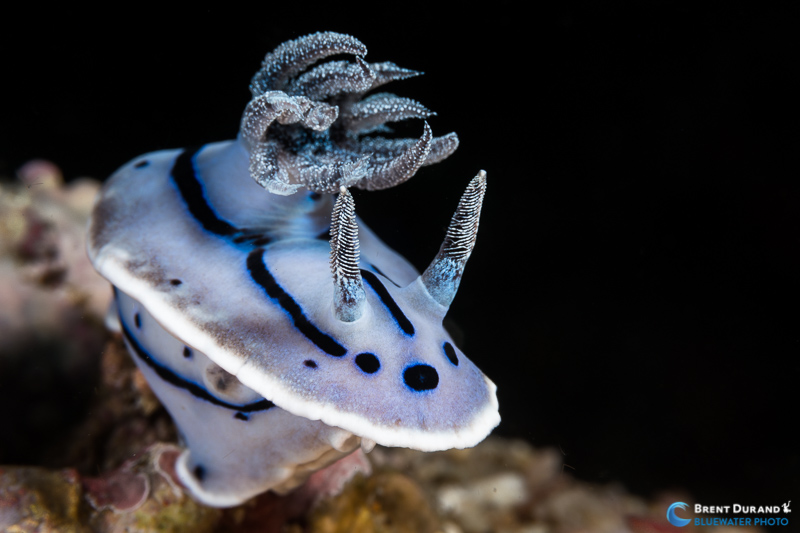 Nudibranch Photo, Sony A500, Sony 16-50mm Lens, Fantasea AOI AOI UWL-09LF wet macro diopter.
Coral Bommie in Fiji. Sony A6500, Sony SEL1670Z Vario-Tessar Lens, F10, !/200, and ISO 800, Available light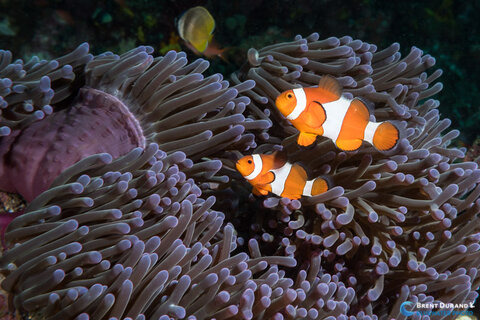 Conclusions
The Sony a6000 camera line has always been a unique option for underwater photographers in that it offers an excellent aps-c mirrorless option with housings from many manufacturers at a low price point. For photographers looking for pro and semi-pro image quality at an affordable price, this is the line of cameras most underwater photographers look at. However, the a6600 isn't one of these cameras. The a6600 body is fairly expensive at $1400. So if you're looking for an aps-c camera on a budget, I would take a look at the Sony a6100 and the Sony a6400. However, if you want the best of the best out of the Sony a6000 line, then the Sony a6600 offers 5 axis in body image stabilization, one of the world's top autofocus systems, beautiful dynamic range, and 24.2 MP of APS-C level detail.
---

Purchase the Sony A6600 Camera, Housing, and Packages at Bluewater Photo:
Ikelite Sony a6600 Underwater Housing
Fantasea Sony a6600 Underwater Housing
---