Aquatica A7II, A7R II, A7S II Underwater Housing
Includes Surveyor Vacuum System (Sensor, Valve & Pump)
The Aquatica A7 II, A7R II and A7S II housing is built with quality materials and craftsmanship, it is designed and machined with the Sony a7r II in mind from the onset. All of the vital controls that are required while shooting have been conveniently located so as not to restrict your creative flow. The underwater housing is manufactured and carefully studied to insure that the controls are not only accessible, but also comfortable to use, in all kinds of diving conditions.
Aquatica A7 II, A7R II, A7S II Housing Configurations
Dual nikonos bulkheads
Dual fiber optic (flash trigger is included in the price)
One Ikelite bulkhead
No nikonos, no fiber optics (video use only)
Recommended Lenses and Ports
Best Sony FE Lenses (native Sony Full Frame Lenses):
Sony FE 90mm F2.8 Macro - Best choice for Macro Photography
Sony FE 16-35mm F4 - Great rectilinear lens for wide angle, large animals, etc
Sony FE 28mm F2 - Prime lens for video, medium range, fish portraits, etc

Pair with Sony 16mm Fisheye Conversion Lens for FE 28mm - Incredible 180° Angle of View, great for reef scenes, wrecks, etc
Other Sony FE Lens Options:
Canon / Sigma full frame lenses (require metabones adapter on lens)
Sigma 15mm fisheye
Canon 8-15mm fisheye - with 6 inch and 8 inch dome port options
Canon 16-35mm II F2.8 lens
Canon 17-40mm F4 lens
Read our recommended Sony Full Frame Lenses for underwater
Standard features
Quick removal camera tray
Ergonomically optimized for diving conditions
Oversized knurled controls knobs
Sturdy comfortable grips
Extended shutter release
Port lock mechanism
Lens release mechanism
Standard high quality Galileo optical eyepiece
Dual sacrificial anodes (front and rear mounted
** Flash trigger works well with the Sea & Sea YS-D2J strobes
Aquatica A7II, A7R II, A7S II Housing Features:
Rear Rotary Dial Control
Comprehensive Port System - Aquatica A7rII Viewfinder options - optional 45 and 180 degree viewfinders. An optional LCD shade is also available when using the rear LCD screen for shooting.
Aquatica A7rII Strobe Connectivity - Options include fiber optics, dual nikonos bulkheads, one fiber optic and one nikonos bulkhead, or a single ikelite style electronic bulkhead.
Aquatica A7II, A7R II, A7S II Housing Specifications
Depth Rating: 90m/300ft (upgradeable to 130m/425ft)

Dimensions:

Height: 6''

Depth: 3.75''

Width: 7.140'' (without grip attached)

With grips: 11.2'' (with grips attached)
Recommended Accessories
Related Underwater Gear Categories:
Aquatica A7II, A7R II, A7S II Housing Video Review:
Sample Photos:

Sony A7R II, Sony 28mm + fisheye conversion lens

Sony A7R II + Sony 90mm macro lens, F8, 1/250th, ISO 100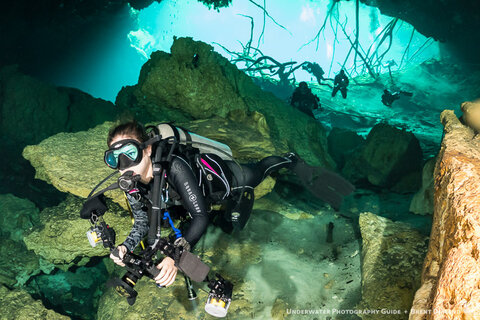 Sony a7R II with 28mm lens + Fisheye Converter. Taken in the
Yucatan Cenotes
. ISO 6400, f/5.6, 1/30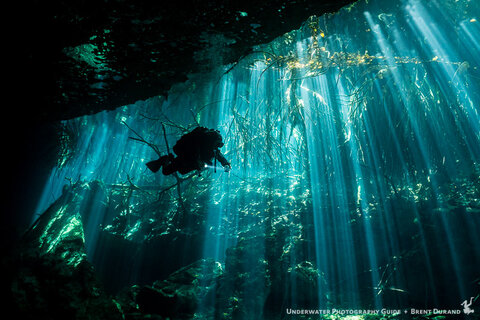 Sony a7R II with 28mm lens + Fisheye Converter. ISO 3200, f/6.3, 1/30
Dimensions:
12.00 (in)
×
12.00 (in)
×
12.00 (in)
Free Worldwide Shipping:
No