Isotta Nikon D810 Underwater Housing
The Ferrari of the Sea
---
"My initial thoughts after having a chance to handle the housing myself is that Isotta is well made and ergonomic. The back door is easy to open and close, port lock system is very reliable, the controls are easy to access, the housings themselves are light weight and compact design. All ports include caps and the dome ports include neoprene port covers. Isotta offers housings for a wide range camera models and I think this brand will be a great addition to our product line."
-Tommy Stylski, Bluewater Photo Staff
---
When searching to a high quality aluminum housing, look no further. Isotta produces top notch housings that is packed with lots of awesome features. Build quality is outsanding, setting up is a breeze and utilizes double o-ring sealing system which ensures the camera is safe inside. Ergonomics is fantastic, buttons, dials and levers placement are well thought of.
Isotta housings do not come pre-installed with a vacuum system, however, using the bulkheads provided you can easily connect a third-party vacuum system such as the Vivid Leak Sentinel V5. Vacuum systems are highly recommended for all underwater housings, as they provide peace-of-mind that your housing will not leak during the dive.
The housing does not include ball mounts for strobes or video lights, so be sure to add them to your order.
Isotta D810 Housing Features:
Single-Handed Locking System
The housings can be easily opened and closed using Isotta's innovative single-hand locking system. The single latch closing mechanism is a unique design and is effortless to operate while maintains a secure seal with its double steel pins design at the bottom of the housing.
Double O-Ring Seal
The Isotta Nikon D810 Underwater Housing utilizes the double o-ring seal design to ensure that the camera is always safe and dry inside the housing. It is always best to have a redundant o-ring on your seal to ensure that the housing is water-tight.
Comfortable Handles
The included adjustable dual handle of the housing provides comfort when shooting. The ergonomically designed handles makes operating the camera easy and comfortable even when wearing gloves.
Ergonomic Button & Lever Placement
The location of the function buttons and control levers have been well planned and everything is readily available at your fingertips, which makes operation of the camera smooth and straight-forward. In addition, the function buttons have been laser-engraved so that the button labels are easily visible in darker conditions.
Other Features:
Camera Installation - The Isotta D810 housing comes with a camera tray with locking mechanism. This makes it very straight-forward to install the camera in the housing and secures the camera perfectly in place.
Construction - Isotta housings is made from high quality thermo-coated & anticorodal aluminum. This ensures that the housings are durable and allows maintenance of the housing to be simple and effortless.
Recommended Lenses:
Macro
Nikon 60mm AF-S Macro
Nikon 105mm AF-S VR
Wide-Angle
Nikon 8-15mm fisheye lens.
Nikon AF-S 16-35mm F4 Lens
Please refer to the Isotta Port Chart for a full list of compatible ports and lenses for the D850.
**Isotta housings are also compatible with Sea & Sea ports.
Recommended Accessories:
Viewfinders
Strobes
For other options, see our other recommended strobes see our Buyer's Guide for Best Underwater Strobes
Video Lights
For more options, read our best underwater video lights recommendations.
Ball Mount
Related Underwater Gear Categories:
D810 Camera Review
Learn more about the cameras features and why we love the camera for underwater photography in our full Nikon D810 review.
Sample Underwater Photo Taken with the D810:

Clownfish & sun, F16, 1/320th, ISO 100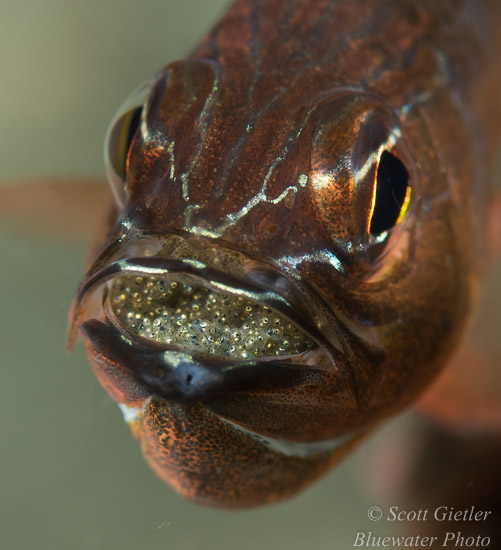 Cardinal fish with eggs brooding in mouth F10, 1/250th, ISO 200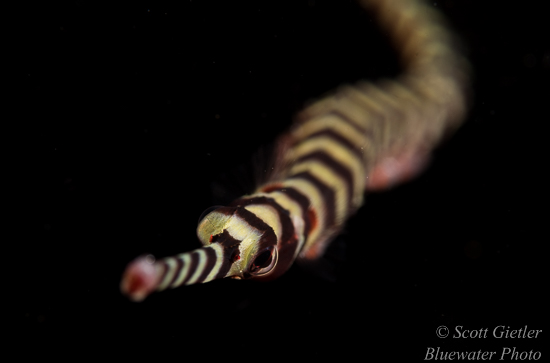 Coral banded pipefish, focus on eye F16, 1/250th, ISO 200
---
Email us at sales@bluewaterphotostore.com or call (310) 633-5052 with any questions.
Material: Red anodized aluminum body
Two fiber optic connectors & Two electrical sync cord bulkheads
M16 hole for installation of accessories (1)
Double o-ring seal
Moisture alarm with LED monitoring light and audible warning signal
Removable 120mm port bayonet
M8 located on top of the housing for accessories
Depth Rating: 100m
Weight: 2.7kg
Dimension: 220 x 130 x 193 cm (L W H)
Dimensions:
12.00 (in)
×
10.00 (in)
×
12.00 (in)
Free Worldwide Shipping:
No
Isotta Nikon D810 Underwater Housing
Standard Handles
Replacement O-Ring Kit
Front Port Cap
Silicon Grease
2 Years Manufacturers Warranty